Taking care of your skin is a tough job and when you have a combination skin type, it gets tougher. If you have this skin type, you know how difficult it is to keep it healthy always. It is challenging to understand what will work for you and what will not. Often in this confusion, we end up using the wrong products and making things worse. Therefore, it is important to learn a thing or two before adapting to a certain beauty skincare routine.
What Does A Combination Skin Means?
If you have this skin type, you might experience oily and greasy skin on the forehead, nose and chin area, while the cheeks are relatively dry and lack moisture. The forehead, nose, and chin are collectively known as the T-zone. This means that you will need to exfoliate the oily T-zone while moisturizing the remaining portion of your face.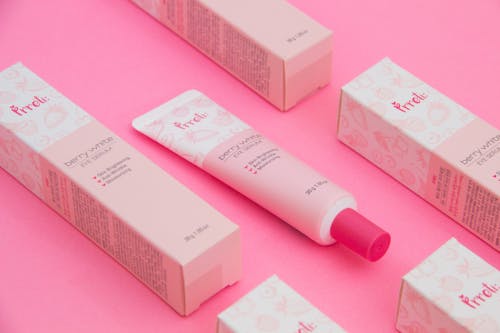 Beauty Skincare Routine Curated For Combination Skin
This is a skincare routine specifically tailored for those with combination skin. You can follow this routine to get a healthier and brighter skin.
Gently Cleanse
You should choose a cleanser that exfoliates the T-zone without over-drying the other parts of your face. You can also go for a face wash that contains salicylic acid. It will work great when applied once when getting ready for work, and once at night before going to bed.
Exfoliate But Not Too Much
Since the T-zone of your face is oily and greasy, it is essential to exfoliate that portion to ease the accumulation of dead skin and oil. Use a face scrub twice a week. However, using the right one is yet another important task. Opt for a scrub that is suitable for all skin types.
Moisturize Well
Moisturizing is a basic and integral part of all skincare routines. You cannot skip moisturizing no matter what skin type you have. Although, you must pay adequate heed while selecting the moisturizer. Buy an oil-free moisturizer cream/lotion as the T-zone of your face is already oily and you do not want to add to your problems.
Keep Your Hands Down
Your hands possess a lot of dirt particles and touching your face constantly will transfer all those dirt particles to your face. You surely don't want that to happen, right?
Buy Some Blotting Papers
Excess oil is a problem, we know that. Therefore, keep blotting the oil away by using blotting papers. Always keep them close.
Use Sunscreen Often
UV rays can make your skin look dull. Exposure to the sun results in dark spots and sunburns. This is not just for people with combination skin. Every person going out in the sun must apply a good amount of sunscreen with SPF 15 before stepping out.
Befriend Face Masks
Face masks are a good way to rejuvenate your skin. It makes the skin smooth and relaxes the muscles. Use face masks more often.
Treat Your Eyes With Enough Sleep
The area under your eyes can be dry and lacking nourishment. Treat your eyes with enough sleep and drink as much water as you can.
Conclusion
Combination skincare is tricky, but not that hard. All you need is the right products to deal with your skin problems. Follow this beauty skincare routine for combination skin and get a better complexion.