Clogged pores and blackheads are two problems that can make all your efforts and money go to waste. No matter how much care you take on your face, these two devils may not leave your face alone. As a result, you need to keep combating them every now and then. While most of the masks available in the market efficiently get them out of your skin, using them repeatedly might make your skin dry and scaly. Therefore, it is about time you make your blackhead removal mask at home.
What Are Blackheads And Clogged Pores?
Blackheads and clogged pores result from the accumulation of dirt and oil in the hair follicle. This accumulation gives rise to bumps on your face. If the skin on the bump is open, the bump is called the blackhead. If it is closed, then it is called a whitehead.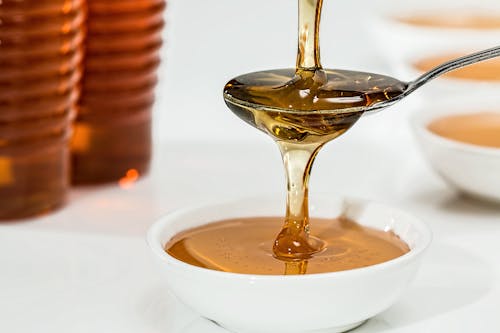 The most blackhead-prone areas of your face are the nose and around the lips. This surely does not look nice. These clogged pores contain dead cells, excess oil and other dirt particles. If you do not treat them correctly, they grow even more, making the skin look unhealthy and dull.
There are two ways to handle this. Either spend hundreds on salon treatments or do it yourself. The latter seems more legitimate and affordable, hence these amazing and easy blackhead removal mask at home recipes.
Blackhead Removal Mask At Home Recipes
These recipes are quick and easy. There is not much to do to make the masks However, you may require ingredients that are not conventionally available in the kitchen. Make sure you have these ingredients at hand while preparing these masks.
Egg White and Lemon Juice Mask
For this mask, you will require 1 lemon, 1 egg white, and some tissues.
Mix the egg white and lemon juice properly in a bowl. Apply it to the target areas and then apply the tissue on them. you can add more egg white to the tissue. This way it will hold the tissue in place. Let it dry for a while and then peel it off.
Gelatin Face Mask
For this mask, you will need one spoonful of gelatin (non-flavored) and one tablespoon of milk.
Put these ingredients in a bowl and heat it in a microwave for 10 seconds only. When the mixture cools down, apply it on your face. Let the mask dry for 10 minutes and then peel it off.
Baking Soda And Honey Mask
For this mask, you will need 2 tablespoons of honey and 2 tablespoons of baking soda and a facial brush.
Mix the ingredients in a bowl properly. When the ingredients are mixed, apply the mixture on your face evenly and leave it for a good 10-15 minutes. After that, wash it off with lukewarm or normal water. Don't keep it for more than 10-15 minutes.
Baking soda can affect your skin adversely. Be very careful when using it.
Conclusion
All these masks are easy to make and effective. Use them to get rid of blackheads and clogged pores. Make sure you use these recipes at least once every two weeks.