The gold face mask is slowly turning into an obsession among the new-generation. Men and women are drooling over this majestic face mask. However, their obsession is quite justified. This mask makes you fall in love with it for real. While many use this mask to get an instant glow, others prefer to use the gold face mask for acne treatment. Whatever may be the reason, it is drawing the attention of the youth. The gold face mask is a sensation nowadays.
Gold possesses anti-inflammatory properties. It also helps in keeping the skin acne and pimple free. Gold has anti-oxidant qualities that protect against free radicals. These free radicals are a potential cause of fine lines and wrinkles.
Earlier, gold had a place of its own in our wardrobes, and now you can see it in the makeup kits too (Great, isn't it?). But the question which is still persistent – Is the gold face mask worth the hype?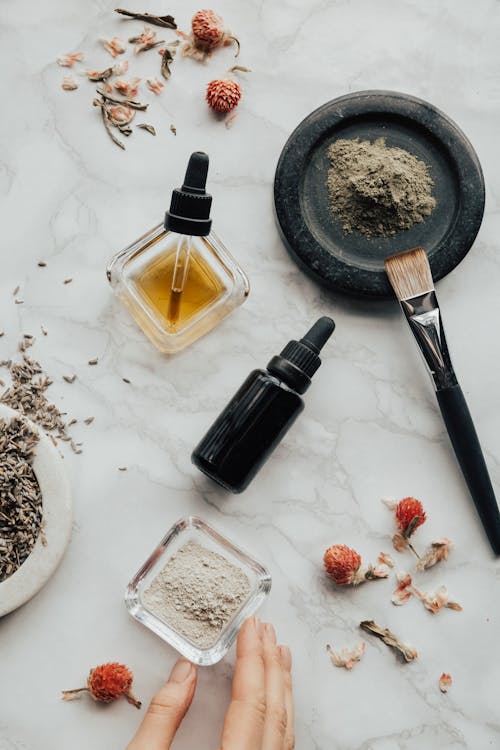 To your surprise, it is worth a try. Its short-term benefits include boosting the radiance of the skin. It also provides long-term benefits such as fighting infections, boosting skin renewal and treating acne.
Gold Face Mask For Acne
Since gold has acne-treating properties, it is an impeccable natural remedy for the acne-prone complexions. Gold face mask for acne discards the impurities from your skin. It also cleanses the pores so that your face gets rid of acne quickly. Using it at least once in a month can help in treating acne without exposing the skin to harmful chemicals.
Also, the gold mask is beneficial in removing acne scars from your face. Experts opine that the gold dust and gold mask treatments cure acne scars and stop acne breakouts from happening. A gold face mask cannot ease acne forever but the treatment may reduce the chances of acne breakouts and stop acne for a certain duration.
Other Benefits Of Gold Face Mask
This mask has a variety of ingredients in it besides pure gold such as charcoal and vitamin C serum. These are crucial to fight one or the other skin problem and helps in solving a dozen skin issues.
The gold nanoparticles stabilize the other active ingredients of the mask.
The gold face mask also soothes and hydrates the skin.
It makes the skin calm and stress-free.
This face mask keeps your eyes and under-eyes bright and hydrated.
The gold mask provides instant glow and brightens the skin.
The Final Thought
This gold mask is worth more than just selfies. It can enhance and beautify your skin in inexplicable ways. Therefore, the next time you use one on your skin, don't let it slip from your hands. It is the perfect partner for you to combat acne and pimples.