Moisturizing is essential, and not only for women who have relatively softer skin than men. Men need a moisturizer to keep their skin healthy and smooth. Many men refrain from using them on the face. The most common reason cited for it is that the moisturizer feels oily and greasy. Well, this is a severe issue only if you do not know your skin type and use any product randomly. While choosing a moisturizer for men's faces, certain things must be taken into consideration.
How To Choose A Moisturizer For Men's Face?
While buying one, make sure you know what type of skin you have. Is it dry, sensitive, oily or combination skin? You can ask your dermatologist about your skin type easily.
Dry Skin and Oily Skin
If you have dry skin, choose a cream-based moisturizer donned with shea butter and jojoba oil. Both ingredients make your skin moist and provide the skin with essential oils — dry skin results from a lack of oil. Natural production of oil in the skin is crucial . You may also feel the need to apply moisturizers twice a day, instead of trying to find a long-lasting moisturizer that will keep your skin moist all day long.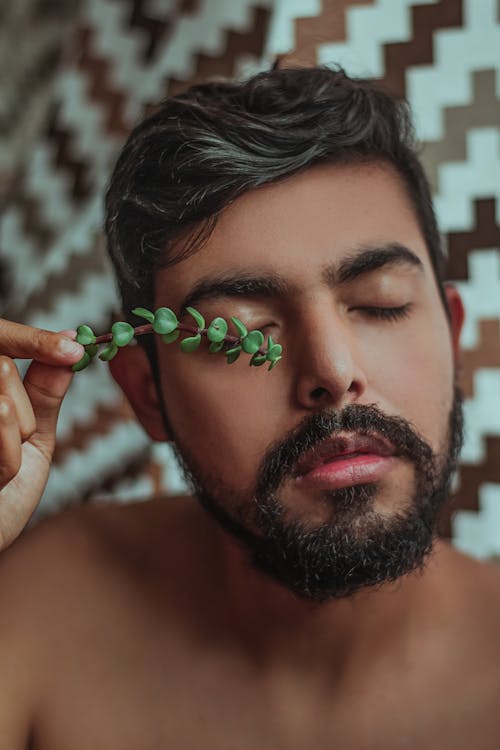 Similarly, if you have oily skin, opt for oil-free moisturizers. This is because, your skin is already producing excess oil. As a result, you may want to blot away the excess oil and make the skin light and non-greasy. Oily skin is most prone to skin problems like acne, pimple, and blackheads. Prefer a moisturizer that will not let you feel oily and increase the chances of having skin issues.
Sensitive And Normal Skin
As far as sensitive skin is concerned, it is perhaps the most irritable skin type. If you find your skin itchy after applying scented face cream or lotion, avoid using it altogether. Go natural and use unscented moisturizer instead.
Likewise, if you have normal skin type, i.e., not too oily and not too dry, then you must consider yourself lucky. Your skin is normal and does not require much effort to stay healthy. Use a light moisturizer that is not too greasy or oily.
Combination Skin
Last but not least, if you have combination skin, then you have both oily and dry skin. The T-zone of your face (forehead, nose, and chin) is oily while the cheeks and under-eye area is dry. It would help if you had a moisturizer that does not make your T-zone more oily or the cheek area drier. The toughest task is to find a moisturizer that will help you strike a balance between moisturizing and mattifying. Hence, choose a moisturizer that is light and neutral. You can use the products that are fit for normal skin types.
Three Reasons To Use Moisturizer For Men's Face:
Soothes the skin
After a heavy day at work or college, your skin feels tired. Just as your body loses its energy, your face also becomes dull and lacks energy. Hence, to rejuvenate and soothe the skin, you must apply moisturizer before going to bed.
Maintains the Moisture
After having a hot shower your body is deprived of its essential oils especially your face. Applying moisture right after coming out of the shower will lock the moisture into the skin.
Avoids Patchy and Flaky skin
When the body is exposed to the sun for a long time or swimming for more than an hour, it becomes dry. This means the skin turns rough, scaly, patchy, and often flaky too. To prevent that from happening, use a moisturizer regularly.
The Final Thought
Moisturizers hold a lot of value to everyone. It has a lot of significance in our daily lives. Moisturizer for men's face is as important as anything else. Hence, invest your money in buying a good moisturizer and experience a glowing skin.